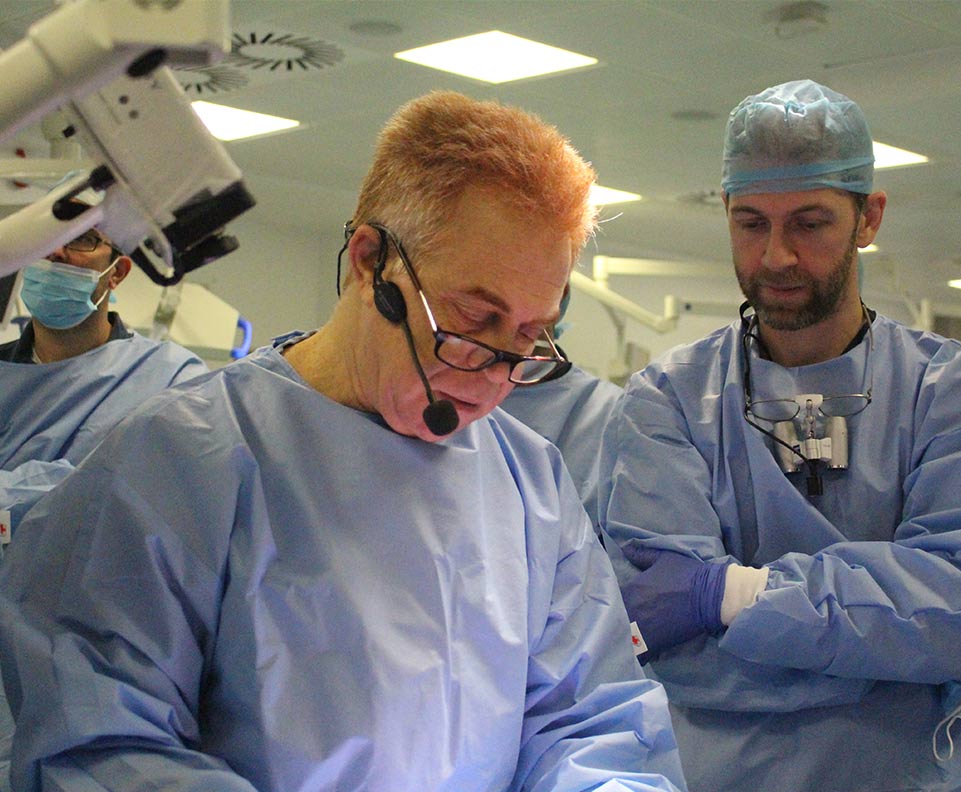 Mr Abbad Toma MBBCh FRCS FRCS(ORL)
Abbad is a Consultant Ear, Nose & Throat (ENT) and Facial Plastic Surgeon appointed to St George's Hospital and Kingston Hospital NHS Trusts. From 2001 to 2004 he was Lead Clinician of the Ear, Nose and Throat department at St George's Hospital.
He gained specialist training in Rhinology and endoscopic sinus surgery at the University of Pennsylvania, USA and Switzerland.
After training with eminent facial plastic surgeons in the UK, he gained further experience in facial plastic surgery in Switzerland and France as a Fellow of the European Academy of Facial Plastic Surgery.
In 1999, he received full accreditation from the Specialist Advisory Committee in Otorhinolaryngology – Head and Neck Surgery, and was awarded his Certificate of completed Surgical Training.
Clinical interests:
Rhinitis
Sinusitis
Endoscopic sinus surgery (FESS)
Balloon sinuplasty
Minimally invasive sinus surgery
Facial plastic surgery
Rhinoplasty
Correction of prominent ears (pinnaplasty, otoplasty)
Abbad has been teaching alongside Dr Koray Feran, Prof Cemal Ucer and Miss Sarah Little on the 3-day Sinus Augmentation course since 2011.
Memberships & Achievements
Member
European Academy of Facial Plastic Surgery
Member
British Rhinological Society
Member
British Association of Otorhinolaryngology – Head & Neck Surgery
Member
Royal Society of Medicine
Fellow
Royal College of Surgeons
Representative
ENT UK South West London
Courses by Mr Abbad Toma
Here are a selection of our courses by Mr Abbad Toma